CLASSIC Passion
WE WON'T GIVE UP NOR GIVE IN…
UNTIL WE REACH THE CLASSIC STANDARDS.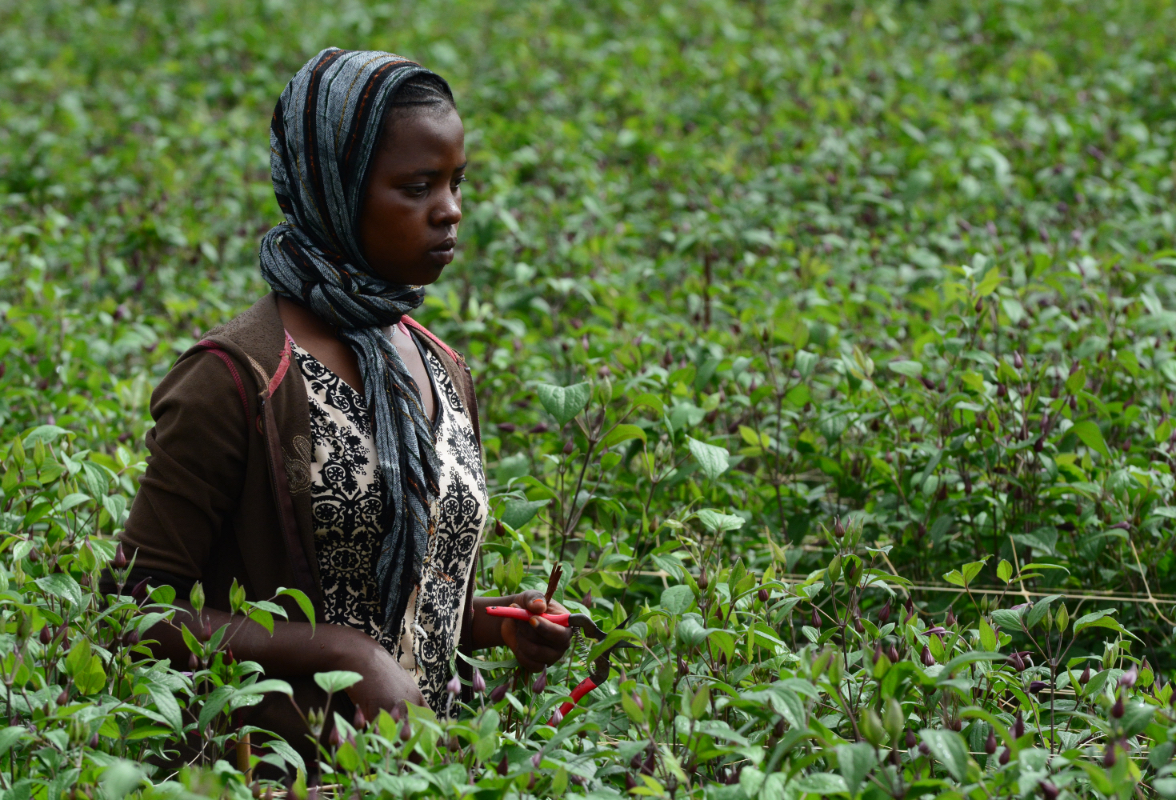 We bring only the flowers grown with passion.
All of our flowers are grown with great care in our contract farms overseas, which has ideal environment for cultivating flowers. Every single stem is a product of things that's best for healthy growth of each plant-suitable climate, vast ground, most-advanced equipment and facility, highly-sophisticated cultivation management technology, and, above all, the passion of growers.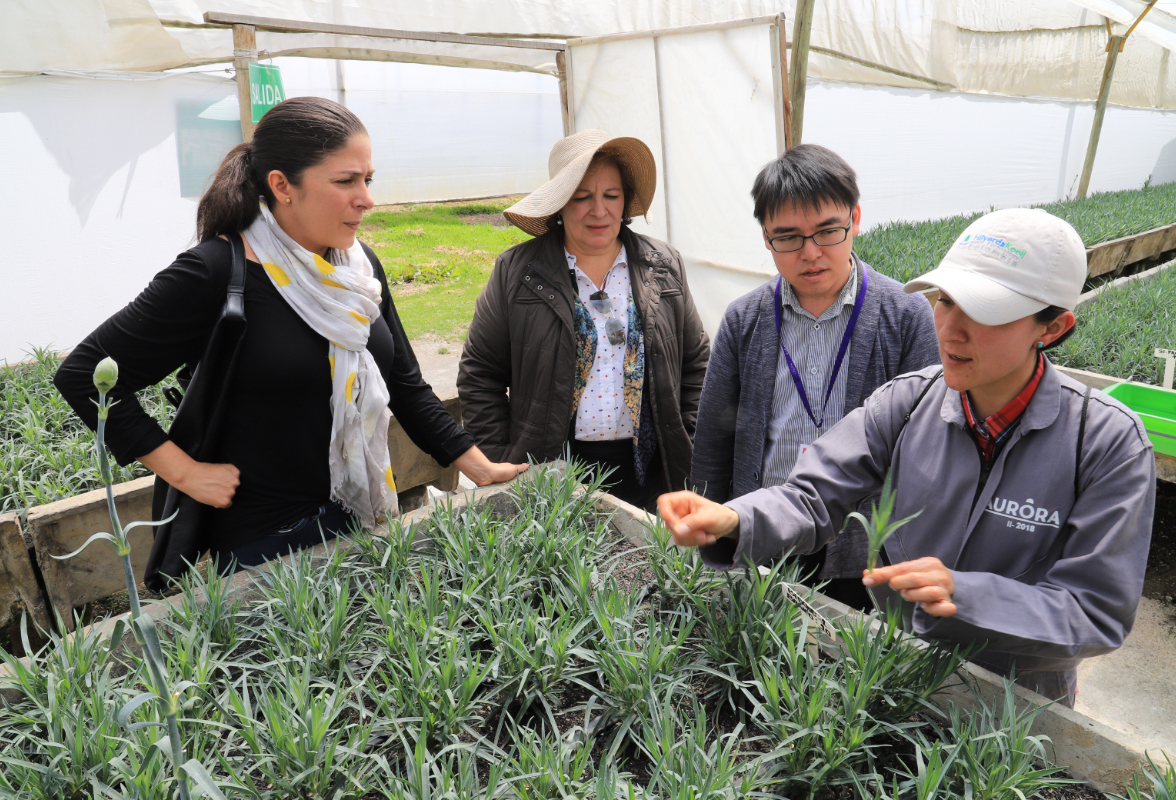 We love the flowers—even the ones yet to see.
We place great importance on visiting farms and discussing with our partners about matters big and small. We believe that the best way to secure stable supplies of flowers with consistent high quality is to build a strong, mutual trusting relationships with growers. In search of another inspiring, beautiful flowers, we travel anywhere in the world.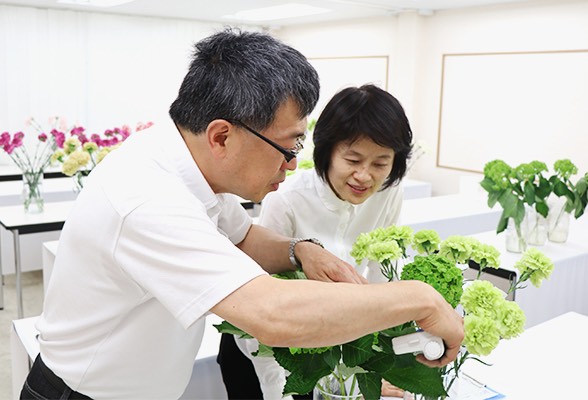 We put our best efforts on anything and everything to achieve high quality.
We are professional importer and distributor of cut-flowers. All flowers are stored at the optimum temperatures in refrigerated rooms installed at Narita Operation Center and pass strict quality control and inspections which is performed through cross-departmental cooperation. The spirit of "Quality is our No.1 priority" is rooted in each and every one of us.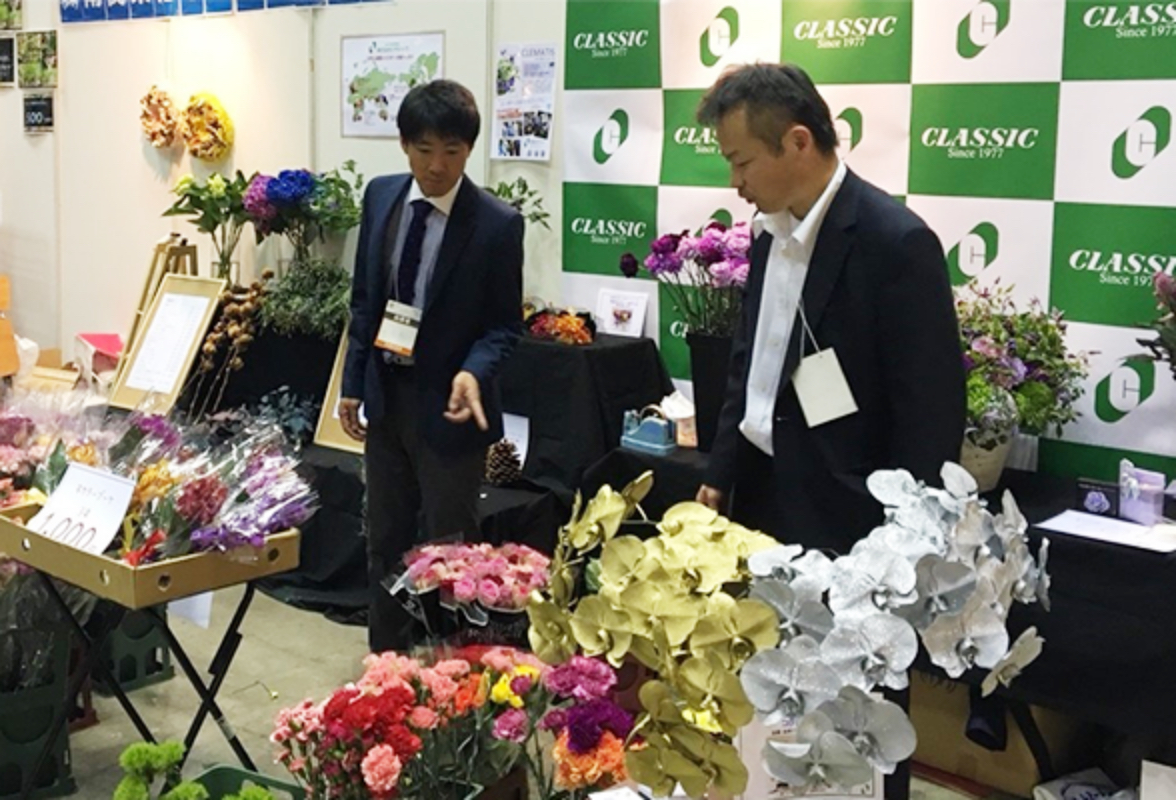 We keep your heart blooming.
Since the beginning of the company, we had one ambition in mind— that is, by delivering our flowers, to add colors, warmth, and light to the hearts of people so that they can find peace and joy in all moments of life. We will keep continue to develop a strong relationship with all of our partners and customers in order to share and spread the idea.
WE USE OUR RESOURCES WE HAVE TO COLOR THE FUTURE OF THE WORLD AROUND US.
Be socially responsible.
Classic Japan Ltd. aims to have positive social impact on the earth and society. Most of our contracted farms are certified under programs promoting environmental-friendly practices and labor protections. At our Narita Operation Center, we recycle our wastes generated in the repacking process into fertilizer.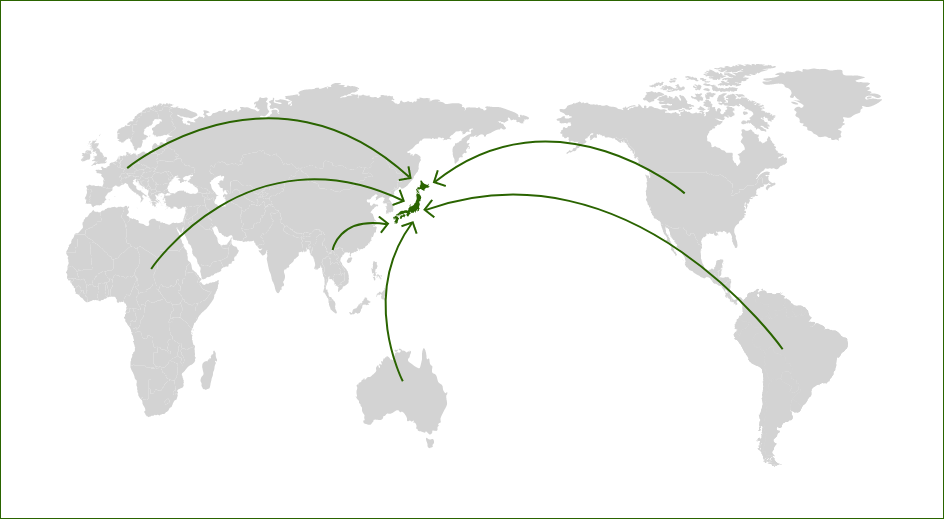 Classic has been building close relationships with growers in countries such as Colombia, Ecuador, Kenya, Ethiopia, Netherlands, Singapore, Thailand, Malaysia, Vietnam, Philippines, Australia, and more.
WE CARRY ON THE PIONEER SPIRIT
TO STAY INSPIRED FOR THE FUTURE.
When Classic Japan Ltd. was established in 1977, domestic products dominated the Japan cut-flower market, while imported cut flowers just accounted for less than 1% of the market share.
Since then, with supports of our stakeholders including our precious overseas suppliers and domestic customers, we developed ourselves through continuous process of trial and error, as a pioneer in the imported cut-flower industry. Today, the imported cut-flowers have become essential to Japanese floral culture, playing a key role in supporting the industry together with domestic products.
We believe our role is not only to deliver flowers, but also to connect hearts among people. By bringing flowers grown with passion from faraway lands to our customers' hands in Japan, we hope to encourage people to share various thoughts and feelings experienced in their life stage.
Over the years, we have built trust with our partners abroad and customers at home. Always with gratitude in mind, each and every one of us will continuously make earnest efforts to solidify and develop even more trust with all of our stakeholders.
President & CEO
Kio Nishio
CORPORATE PROFILE
CompanyName
CLASSIC JAPAN Ltd.
Representative
Founder & Chairman YOSHIHIKO NISHIO
President & CEO KIO NISHIO
Head/Tokyo Office
Burex Kojimachi Bldg. 3-5-2 Kojimachi, Chiyoda-ku, Tokyo 102-0083
Tel
+81-3-3264-5558
Fax
+81-3-3264-5246
Capital
100 million yen
Established
September 1977
E-MAIL
import@classicjapan.co.jp
#of employees
121 (incl. part-timers)
Annual Sales
7.5 billion JPY 68.2million USD<USD=110JPY>
※Data from fiscal year ending June 2019
Sales in stems
160 million stems/ yr
Suppliers
growers in approx. 30 countries
Products
approx. 100 varieties of cut flowers such as Carnations, Roses, Chrysanthemums, Dendrobium Phalaenopsis
Offices
Narita Airport Office
Rinku Bldg. 1-2, Goryobokujyo Sanrizuka, Narita City, Chiba 282-0011
Tel +81-476-37-8894



Narita Operation Center
1097, Hishida Shibayama-machi,Chiba 289-1602
Tel +81-476-37-8895



Fukuoka Branch
Abundant95 Bldg. 3-11-14, Hakataeki higashi, Hakata-ku, Fukuoka City, Fukuoka 812-0013
Tel +81-92-475-8060




Malaysia Office(CLASSIC JAPAN(M)SDN.BHD)
Colombia ※representative
HISTORY
| | | |
| --- | --- | --- |
| 1977 | September | Yoshihiko Nishio establishes Classic Orchid Japan Ltd. |
| 1978 | May | Narita office opens as the International Airport starts operation. |
| 1987 | July | The company name is changed to Classic Japan Ltd. |
| 2006 | March | March 2006 CLASSIC JAPAN (M) SDN. BHD., is established as a local company in Malaysia |
| 2007 | | Annual sales reaches over 100 million stems |
| 2010 | September | Narita Operation Center opens |
| 2015 | June | Fukuoka Branch opens |
| 2017 | April | Narita Distribution Center opens |
| 2017 | July | Narita Airport Office opens |
| 2019 | July | Kio Nishio becomes president |