From Research and Testing Room Vol.7
September, The Typhoon Season… Prayer for Safety
Hello, this is Kita again from Classic's research and testing room!
Now we have entered into September. In Japan, September is originally called "naga-tsuki" or "yonaga-tsuki," both referring to "long nights." While traditional Japanese name of the month sounds elegant with a hint of wabi-sabi, I remember the last year's September was far from elegance. After a flurry of activities in the southern area, the season's 15th typhoon named "Faxai" finally hit Chiba in full swing, causing devastating damage to the people and its society around Boso peninsula.
Classic's Narita Operation Center where we receive, check, and re-pack flowers has experienced blackouts for a period of 10 days. When I recall the event, that bitter, horrible feelings come back to me… we could not ship flowers to our customers as we always do, and we felt so helpless.
I wish and pray that we do not have to suffer any damage from severe typhoons this year. Even if my prayer ends up in vain, please be assured that we are more prepared for such unfortunate event; to minimize the impact to our customers, we have installed a generator and improved the power distribution infrastructure to facilitate the recovery operation immediately in case of power outage.
Most of experiments we do here are suggested or requested by buyers and others. Rather than just passively receiving their requests, I am now initiating a new project. Because I can design such experiment from the scratch, I want to try to set and prove a hypothesis which is rather new and extreme, without being afraid of failure.
I cannot explain my project in detail for now, but overall I am curious to find out if positive vibes affect the quality of imported cut flowers. People say that wine mature better with Mozart music, then maybe it's possible for flowers to listen and change, too.
When I told my boss about this idea and my plan for the next 6 months, he was lost for his words at first. Well, indeed, it is not something urgent or needed for our operations, but I wanted to pursue this theme for my personal interest. At last, my boss agreed with me, saying, "self-planned experiments… maybe an innovation comes from this kind of idea…" Well, he gave me a go!
In 6 months, I will have some sort of results of my self-initiated experiment. The idea is very new and unique, so we are lucky if the result turns out to be something we have never expected.  I am going to enjoy this as much as possible.
Buyers request us to conduct a research or experiment to examine the various themes which are specific to varieties. Those requests are sent in different timings as well, often times randomly whenever the need comes up. As a result, as we accumulate data over time, we happened to have more data for a certain theme of a particular variety than the others.
Other problem (which I am now determined to correct) is that such data is not available for cross-examination. For example, we have certain amount of data for a variety but each data is collected based on the particular theme at the time of the request. This also means that we do not necessarily have a series of data for flowers grown under the exact same condition; usually, a set of data belongs to a particular variety of a kind of flower grown in a place/country for a certain period of time. In other words, each set of data is very different and that is why it is hard to compare two or more sets of data with each other. Late is better than never, so to make better use of those individually collected data, I have decided to set specific items to check and collect every time we conduct a research or test from now on. This will enable me to compare and analyze data from a common, certain point of view.
In this way, I can clearly capture what is the good/bad characteristic of a certain variety. On the top of that, I am hoping that I can examine if those traits are seen only for a short period of time or persist over time for reasons attributable to the production, and so forth. The research and testing room is the backbone of Classic's quality—we must do the best we can in order to satisfy our customers with our flowers.
By the way, we are currently exploring the possibility of importing lisianthus, so recently I purchased several domestic varieties for research and evaluation. We are hoping to find a way to introduce our imported lisianthus to you in the near future.
A stem of flower for your stress relief
We have just had hot summer, and now followed by a typhoon month while COVID-19 is still out there without a cure. Some of you may feel like you are not allowed to have even a brief moment to relax. The safety and health of yourself and your family are the first priority, but remember to take care of your spirit occasionally –with some flowers. Flowers have power to make us relax even in the time like this. If you have never decorated your home with flowers, there is no harm trying! I hope that flowers will bring you happiness and peace to your mind.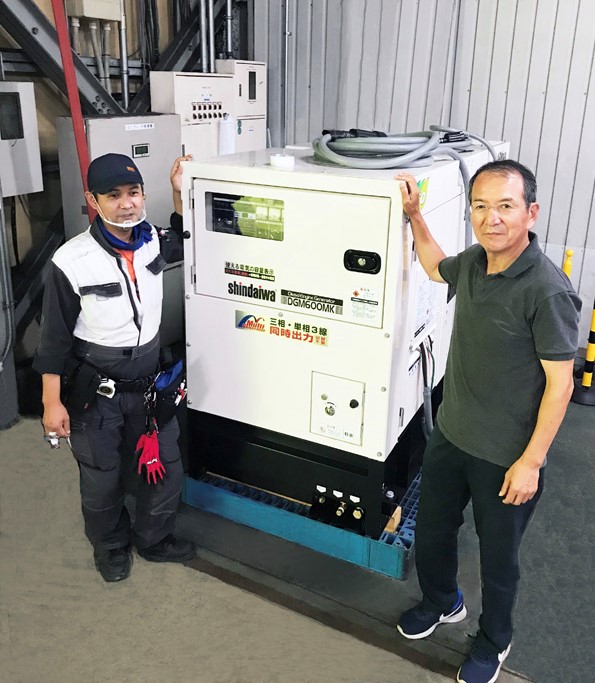 ---